West Coast WFTF Trials/AAFTA GP match Aug 17 to 19
Only 2 days remaining to get the early registration discount. Get them postmarked by June 1st!
The 2018 West Coast AAFTA/WFTF Trials is less than two weeks away.
This will be an AAFTA GP match, though likely smaller than we have had for past GP matches. We have enough pre-registered to make it an AAFTA GP match. We have a few other competitors that have paid and will be coming as well, but not sure in which classes they will shoot in. Everyone will be able to shoot for AAFTA GP points in their particular AAFTA class. But for this match, trophy awards will be consolidated as follows:
Hunter - All Hunter pre-charge - 1st thru 3rd place awards (7 confirmed)
PCP - All other pre-charge - 1st thru 3rd place awards (5 confirmed)
Springer - All piston guns - 1st thru 3rd place awards (6 confirmed)
Pistol - Combined Hunter and Limited - 1st thru 3rd place awards (6 confirmed)
The pistol match will be at the high end of allowable difficulty (36T). Smallest targets will be 15mm. The pistol match will be shot in an open field with full wind exposure. It will be shot on Friday afternoon, so winds are expected.
Though any Division/Class shooting style is allowed at the match, the rifle course itself will comply with all WFTF requirements and will be at the low end of required difficulty (28T). There will be 25 lanes and 50 targets. One shot per target. There will be 12 or fewer reduced targets (15mm and/or 25mm), and the rest 40mm. There will be 19 targets over 40 yards, most of them with full wind exposure.
Registration form:
http://www.slsba.org/airgun/WC-WFTF2018reg.pdf
Current roster:
http://www.slsba.org/airgun/WC-WFTF2018entrants.htm
We have room for more competitors so additional registrations will be accepted on match day.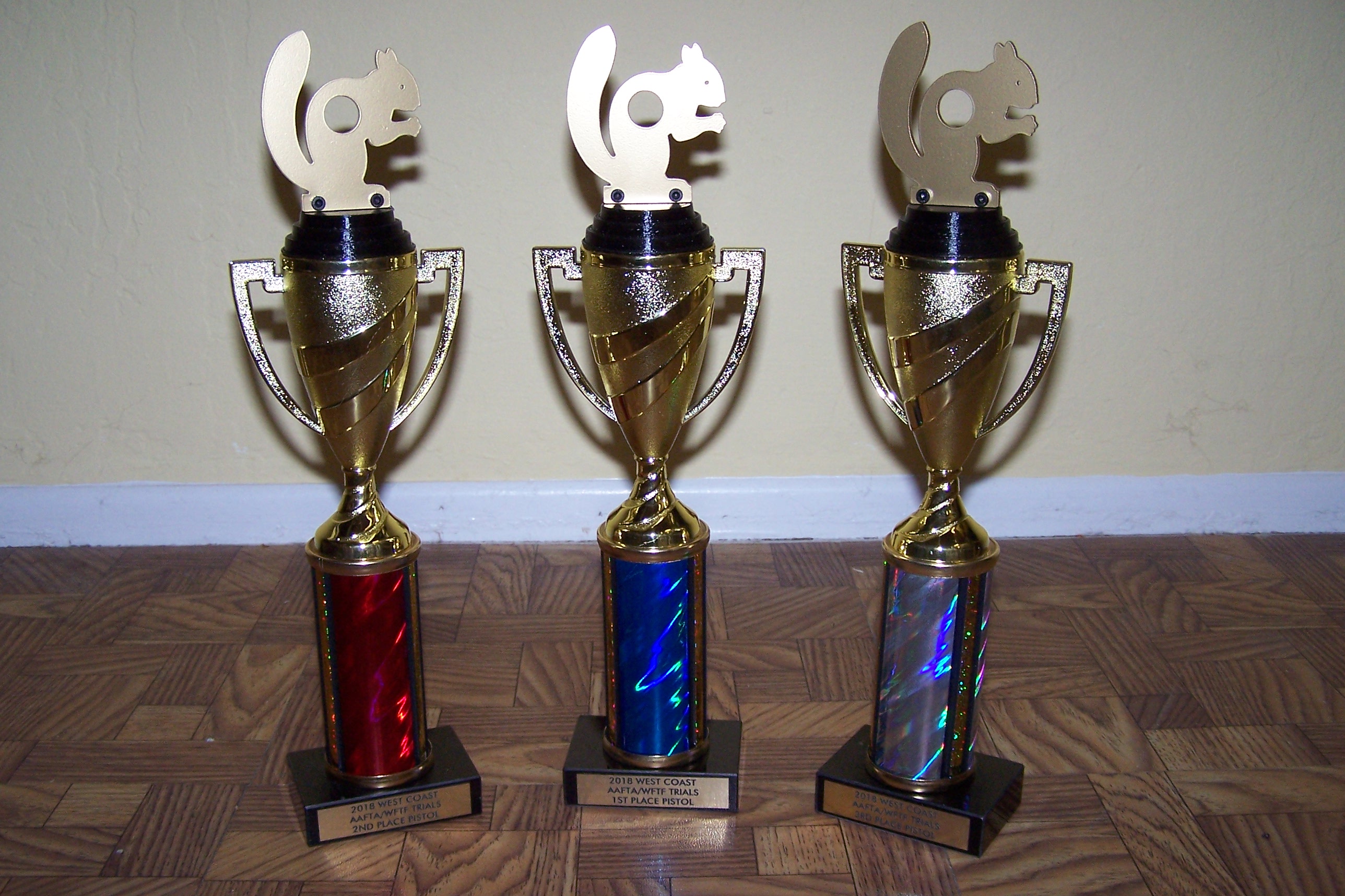 That was a super great weekend, Scott and Company!
Thanks for the challenging course, great food and fun company.
Bob
This was one to remember! So much fun shooting with both Dana and Ron, great company on the field.
The night time shenanigans were at an all time high for us on the Chorros range. Dirty D. and the Swamp Donkey were on fire lol.
Scott Hull warned that he was setting a tough one this time. Boy did he commit to that motif, that corner was new and a tough challenge. Great match Mr. Hull and team that helped.
Special thank you to Wayne and Randy for making this possible for me. You guys are really unique in this sport to do such great things for people.