Some of my stock work
I posted this on the old yellow a while back but thought I would post it here.
This is a 1972 or so FWB124D, 4 digit sn, no Beeman markings, that I bought last fall. It was in need of a rebuild and new stock so I boughht a blank stock for a Weatherby rifle from Calico Hardwoods. This was my first attempt at making a stock and I think it turned out ok.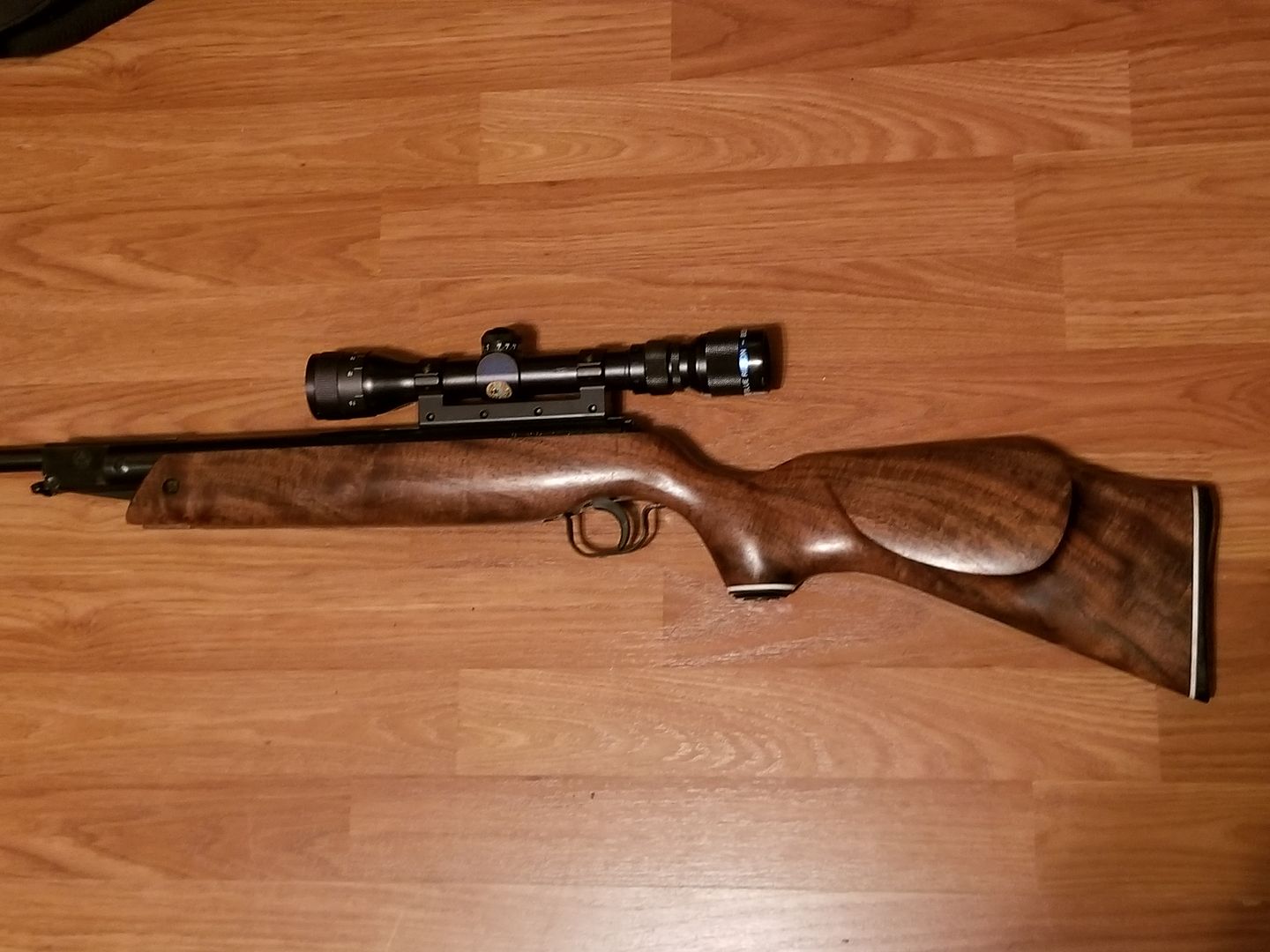 This one here is a Rapid that I refinished and added the aluminum sleeves to.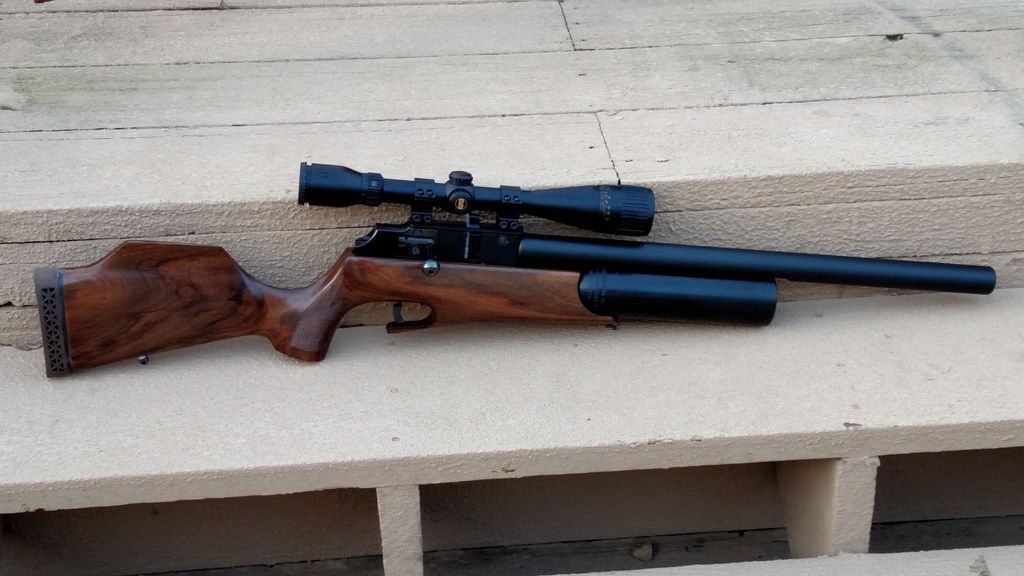 This is a P-rod that I fit into a Boyds stock for a Disco
Pretty nice little carbi me