My Crosman F4 QuietFire (Exclusive WalMart Version) ... WalMart: No ReFund/Return Policy Concerning Crosman Airguns --- Crosman: No Refund for WalMart Purchased Airguns
Topic starter
March 25, 2021 10:54:29
I was in WalMart the other day, on a cat food mission - at least that was my pretense for going.
Anyway, ya'll know "the rest of the story" ... strategically divert to the sporting goods section to view the airguns, pellets, targets, etc.
That's when, I spied a Crosman F4 outfitted with a moderator.
As things would have-it, I'd just been thinking about quieting my Gauntlet.
Since I acquired the Gauntlet, I've had the nagging perception the rifle was-not inconspicuous-enough for-my-liking in the backyard.
Ya see, the Gauntlet is my outside air rifle - sitting outdoors on our patio - always at the ready.
As such, the Gauntlet lives an unpampered existence quite unlike my German airguns.
I was thinking, why not an inexpensive synthetic-stocked springer for constant standby-duty out-of-doors?
Well, here comes the F4 QuietFire at WalMart - what a timely coincidence. LOL
And at a cost of-only $83.00 for the rifle!!!
Moreover in the corner-of-my-eye, was a CenterPoint 3-12x44 scope with ballistic MOA reticle on-an-adjacent-shelf.
Who ... in their right-air-gun-mind ... could resist such temptations?!?!?

After paying for the rifle at the Sporting Goods department.
I couldn't wait to-get-home to send a pellet down-range just-to-hear the report.
That was the entire point of this purchase, to gage the quietness of a moderated gas-ram.

Crosman F4 QuietFire (WalMart Version) with CenterPoint 4-12x44 on Diana Zero-Recoil Mount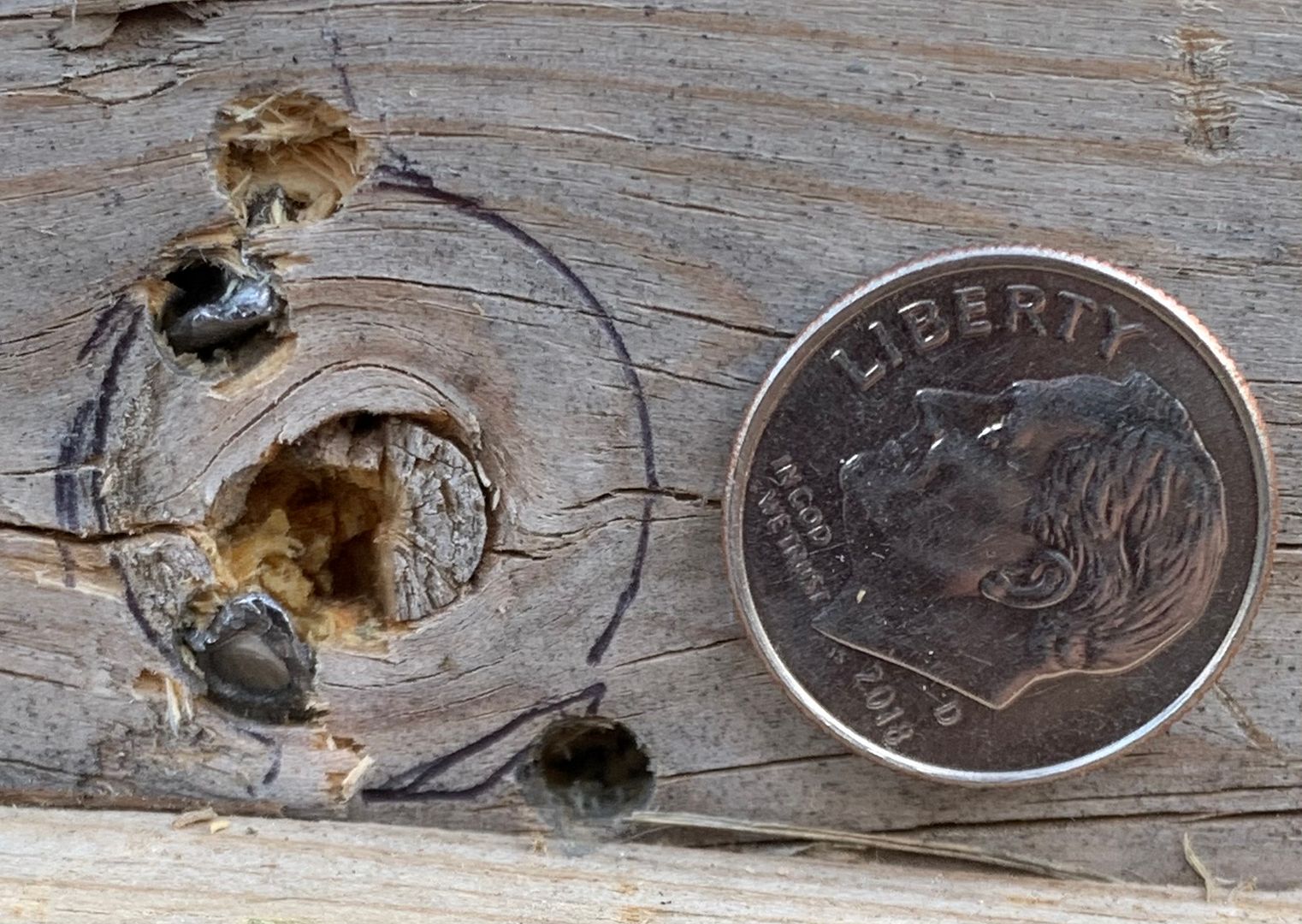 Standing Position with Offhand Lightly Braced
Crosman Premier Hollowpoint, 7.9g
5-Shots at 20-Yards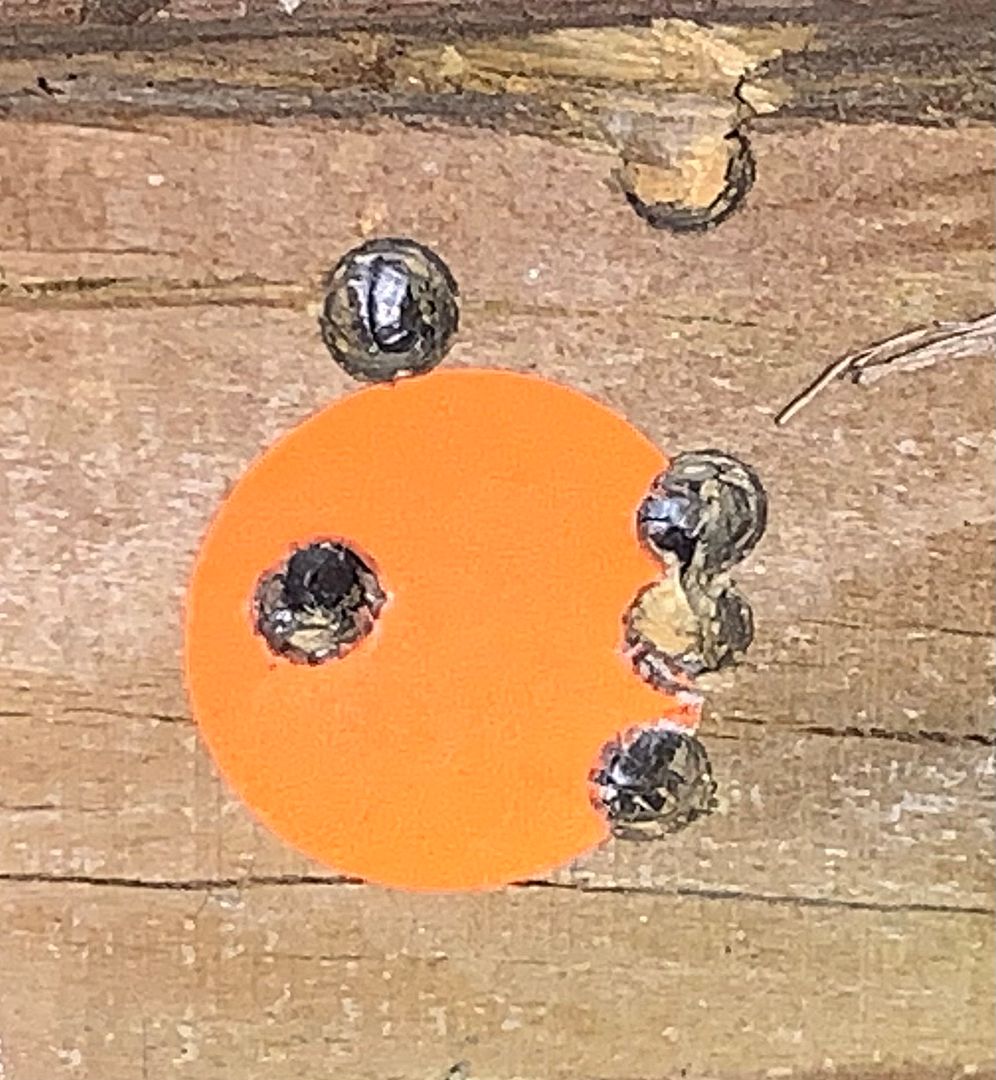 Orange-Dot 3/4-Inch Diameter
Upper POI @ 1-O'Clock
Sighter from Prior Group
Well to my startled-self, the first-shot sounded-like a .22lr going-off ... dieseling!!!
I damn-near dropped the rifle at-the-sound of the discharge.
Boy, was I feeling stupid!!!
Anyway, the rest of-the-shots were a-lot-more quiet ... needless-to-say.
But, not as quiet as I had expected.
Worse, accuracy was degrading.
To the point, only 2-or-3 pellets POIs out-of a 10-shot string were forming any semblance of-a-group.
The remaining POIs were inches-away from my POA.
I suspect after a full-tin of 500 pellets, the near-constant-flexing of the synthetic shroud had caused the assembly to permanently deflect - somewhat.
And as a result, had begun to randomingly clip pellets.
Anyway fast-forward, my F4 is on-the-way-back to Crosman.
But, here is more to this story ... after I finish some domestic chores.