DAR .22
November 20, 2020 14:19:52
Ordered a DAR .22 this morning and just got off the phone with their REP. He said they will ship it out today as they had one already tested. (They are testing every rifle as they receive them as an on-going process).
November 20, 2020 23:18:09
Just got delivery e-mail : Rifle will be delivered between 2 pm and 6 pm tomorrow.( I live 12o miles south of DAR facility. I'll post up some pics.
November 21, 2020 13:29:26
Congratulations. Where is the Dar facility located at?
November 21, 2020 13:46:19
Looks promising, as the gun took aesthetics from an HW stock and AA action.  A 40FPE rifle in .25 for $300.  Will be interesting to see performance.
November 21, 2020 17:06:12
Ontario ,Ca.. about 120 miles north of San Diego where I live. I ordered it yesterday morning and Ryan from DAR called and said it would ship today...I'm just waiting for the UPS truck now.
Chrony is all set up....lol
November 21, 2020 17:11:14
Some have cranked the .25 up to 50 FPE !!!   I plan keeping my DAR .22 at around 28-30 FPE. My Discovery is at 26 FPE and is very accurate.
November 21, 2020 19:48:03
yes please keep us updated... i ordered the .22 yesterday the 20th and the payment over the phone things seems off to me but i checked a couple different forums and people said its legit so im guessing ill get a call monday sometime... i do not a chronny so if you can share some numbers that'd be awesome so i can figure which pellets are good.
November 21, 2020 21:17:33
@erappIt
It came to late to chrony but I'll share first impressions: Packaging bullet proof, you get one mag some spare o rings, fill probe and a manual. The manual is written for the original mags, so take a few minutes with the new aluminum mags before loading to figure them out. They are really simple but load somewhat different than the plastic ones.
I put a scope on from one of my other air rifles loaded a mag and sighted in about 30 yards. (Hawke 4x12x50 HD Mil Dot).First i shot at a reaction target then I began shooting walnut size rocks. Hit after hit after hit. This rifle is more accurate than anything else I have.( I used to shoot FT and bench rest)
It came with 1500 psi so I shot two and a half mags plinking and there is about 600 psi left. Ryan told me they test shoot every rifle and monitor for leaks.
I was shooting JSB 15.9 gr.
It is very quiet and surprised me at first and I have heard the .25 cal is louder out of the box.
The trigger feels "stiff" somewhat so I got to do something there. The side lever is smooth and my first with that feature.
Tonight i'll get pics and pump it up so i can chrony tomorrow. I plan on using JSB 15.9, 18.1 and maybe some 14.3 express. 
I purchased an extra mag.
Rich
November 22, 2020 15:50:34
This morning I only had enough air to fill the DAR to 2000 psi....I shot some 15.9 gr JSB's at an average of 900 FPS...I need to fill my scuba before doing any more chrony data. Note gauge is MPa not PSI.
In the meantime I'll clean the barrel. I'm also going to adjust the trigger. As received the trigger pull averaged 3.8 LBS.
November 23, 2020 14:51:54
Had a scare yesterday afternoon...I re-filled the DAR .22 and decided to shoot some targets with the Hawke scope I pulled off another rifle. Shooting I made some click adjustments and I could not get the rifle to group. I'm talking 5"-7" and "flyers" everywhere. 
I suspected the scope as the this rifle shot lights out hitting little rocks the day before...So after cleaning the barrel I shot another target and problem was still there. So I decided to install another scope (Centerpoint 3x9x32 mil dot) off a carbine.
I marked a dot to use as a POA and shot two groups *(off hand and bench). The offhand was 1 1/4" and the bench was 3/4"....see picture below.
I'm confident I can get this rifle to shoot 1/2" @ 50 yards because I shouldered the bench shots off a rest I made from a scissor jack.
The Hawke scope I bought 10 years ago. I plan on buying a Centerpoint 4x12x40 FFP for the DAR .22.
I'm saving the original patches to compare to barrel cleaning later.
November 23, 2020 15:22:35
You just need to try different pellets that the gun "likes".  Try barracudas, hades, aa fields, and JSB monster .25gr. for good measure.
November 23, 2020 15:52:01
@erapp  Yeah I just ordered a .25 got ready to do the online CC payment than got that "we will call you in a day or two" thing.   Very strange indeed.   Guess I better order some .25 pellets.  they only thing I have in .25 is about 10 tins of the old Shin Sung slugs from 20 years ago.   No idea if they will be accurate or not, watched the hunting video, and he was basically shooting one hole groups with the JSB's.   No sense in spending a bunch to find out if something else works.   JSB was always my "gold standard pellet" for testing a new gun when I was a dealer.
November 23, 2020 17:27:11
I used same pellet thru out these sessions...but just in case I'm going to try the Hawke on another rifle to be sure.. and will try some different pellets.
November 23, 2020 17:29:29
thanks for the update guys! i ordered mine friday and havent heard anything to this point so still very eager to get my hands on it as there are too many starlings starting to roost in the barns because of the cold (500-700). i was able to shoot a bunch with my aveneger but it leaked twice so i didnt feel like dealing with it anymore... maybe if air venturi comes out with a gen 2 model ill look back into iy again... very accurate tho. 
November 23, 2020 23:33:55
@crazyhorsei honestly am not sure but i sent it back once to pyramyd air and they fixed it and then it leaked about 3 weeks later. but i would wake up and there would be no air in it. also it wasn't holding air past 150 bar so i said screw it and got my money back... i've heard of people saying they had regulator creep. along with other valve problems
November 24, 2020 01:35:28
Ok thanks...yeah the reg was an issue..my promise date is Dec 2...if I don't get it then I'm canceling..
DAR .22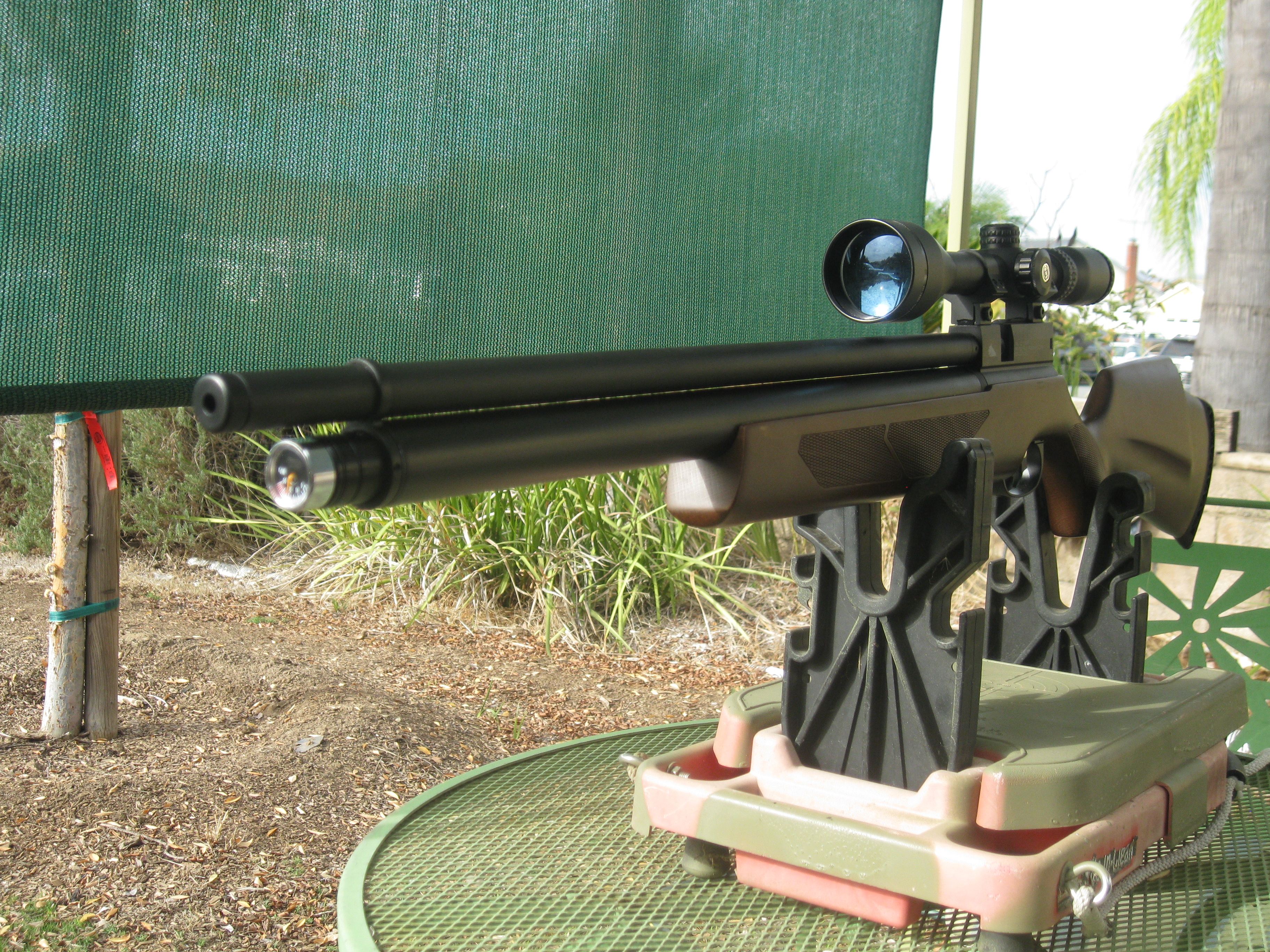 November 24, 2020 01:38:15
i waited  almost two months to get mine and they just kept pushing back the date but then it came and was junk... the stock was terribly cheap although 300$ cant complain but i could see it being an issue in the future as well as the overall longevity of the gun being i had problems a week after getting it.
November 24, 2020 11:18:09
I have three Hammerli 850's with plastic stocks...had them 10 years but I understand the quality of the Avenger stock is not as good. I'll know if I ever get one.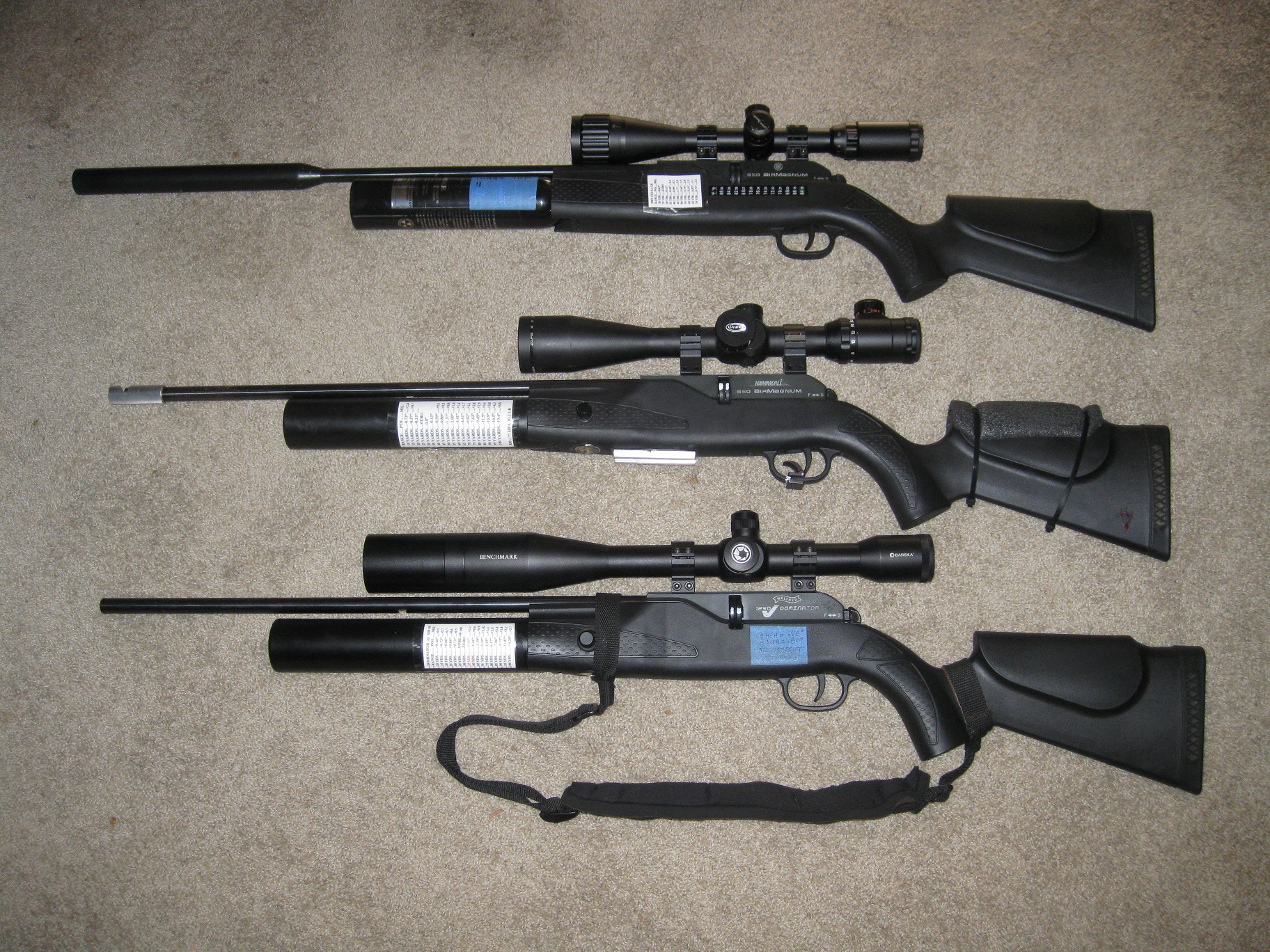 November 24, 2020 14:21:15
how do you like you DAR so far? they just confirmed my payment so im very eager to get my hands on it... but i like how they test each rifle and check for leaks before sending them... kinda like the pyramyd air 10 for 10$ thing but free... thats how they all should be
November 24, 2020 19:18:20
I like it because it is somewhat like my Discovery .22....same length, weight neat for hunting. Later I may sand the stock and treat it with Formby's Tung Oil Finish. I did that with my Discovery stock 10 years ago and it still looks good after all the hunting trips. It penetrates the wood better than many other wood finishes..let dry for 12 hrs and then buff. (I also treated my 1975 Sheridan).
I shot some JSB Express 14,3 gr avg 912 fps. I am hand pumping to 3000 psi then trying different pellets. (My scubas are empty).
Shot some Norma Golden FT 17.6 gr but did not like them as if you tilt the rifle muzzle up, a pellet can fall out of the magazine part way and you can't remove the mag. Like to drove me nuts till I realized what was happening. (They are loose inside the mag) All the JSB's are doing good by the way.
The barrel bands and other items are secured with very small grub screws...so be careful checking them. I have not found any loose ones.
NO LEAKS !!!