New target box (Pic)
A friend gave me a piece of 1/16 thick diamond plate 18"wide x 10' long. I needed a new target box for my garage so I made it out
of it. Here are pic's making it. I'm not very good w/ camera.
Raw material


First cut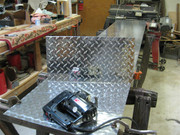 Sizing material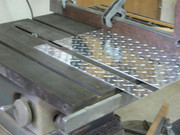 Corner brace mat.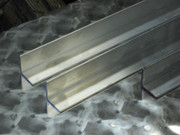 All pieces for assy.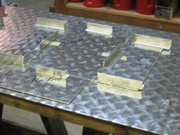 Mockup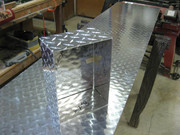 Start assy.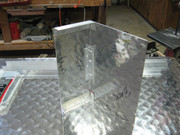 Back of box done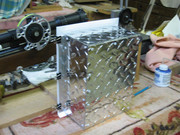 Front of box done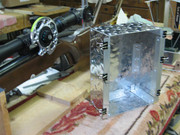 With target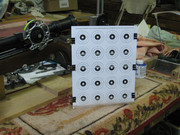 Just need to mount it after I put in the duct seal. Craig