Is There a Good Bushnell Scope for Springers Nowadays?
Bushnell used to have 2 Trophy models that were excellent for springer use.  That is, they were not only clear and bright, but they were also very-durable when it comes to the infamous springer 2-way recoil (or should I say, "2-way hammering"?).  Like others in the Trophy line, they were also reasonably-affordable.  Those were the 4-12 x 40 AO and the 6-18 x 40 AO models, with a very-user-friendly front bell you adjusted for parallax setting, not a side wheel.  I'm talking about the 'old' Trophy line that I remember was discontinued somewhere around 5 or 6 years ago.
Some of you may remember them.  I'll go a step further and say I bet some of you still have at least one of them atop a springer and it's never given you any problems.  There was a year or so when some problems suddenly-surfaced, but the problems were soon rectified and they stayed good again until they were totally-discontinued.
Bushnell still makes "Trophy" branded scopes, but the line was totally-revamped, and not for the better from what I've heard and read about them.  That is, it's my understanding that they don't have an exact replacement for the 2 versions I mentioned.  They're just not as durable anymore (I'd love to be wrong about that statement).
Just to be clear here, I'm not talking about scopes that are labeled "Airgun Rated".  That's just a buzzword used by sales and marketing departments to lure in buyers.  I'm talking about, 'air gun suitable' or 'air gun durable', whereby you can trust the scope to take a serious hammering for thousands of shots and rarely if ever fail. 
One of my favorites in that regard for MEDIUM recoil springers (not HEAVY like those Trophy models), is a Tasco varmint scope that I've been using and recommending for years.  But, wouldn't you know it, Murphy jumped in there, too.  The Tasco product man I spoke to not long ago at the US headquarters for their products said that model has recently been discontinued.  So, now, to my dismay, the new version of THAT scope has also become an unknown, like the Trophy's).
I know you can buy some Leupold models and get the job done, but, let's face it.  Leupolds can be quite expensive.  One of the best features of those old Trophy scopes was their affordability--they weren't bargain basement cheap mind you, but the price was within reason.
This MAY be a photo of one of the old Trophy's of which I speak--I seem to remember the telltale green and yellow writing on the AO bell: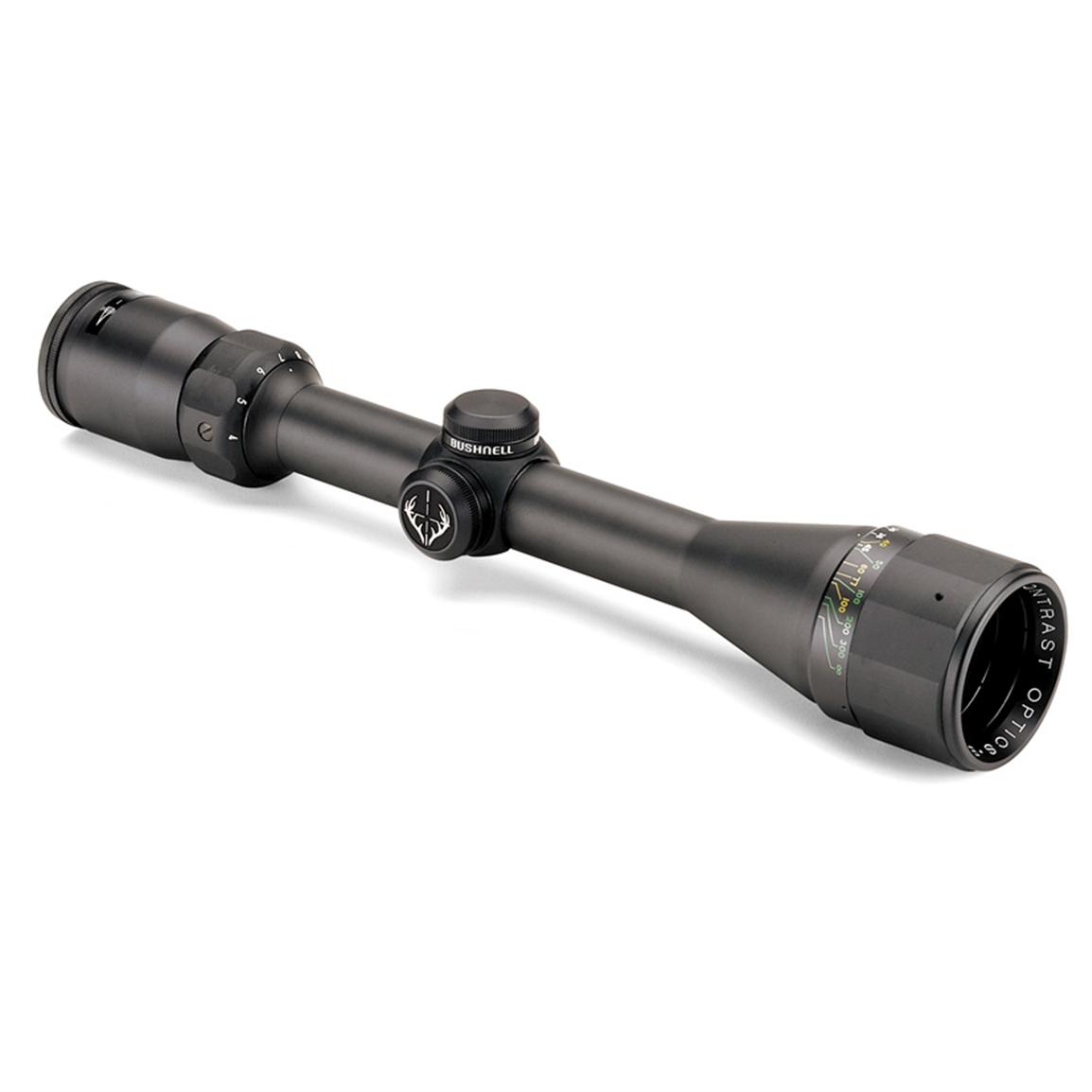 Any takers on this one?  
Thanks!
Oh, yes, I just remembered something else.  Bushnell used to sell the Elite 3200 and Elite 4200 models that were also very-suitable for use on heavy-hitting springers.  They cost more than the Trophy models, but they were still less than a lot of the Leupold models.  Like the Trophy models I described, they also had that wonderful adjustable front AO bell that I like so well.  I've just never warmed-up to side-focus scopes, but I'm willing to go that route if a scope fits the bill in every other way.
Safe and Happy Shooting!
Ed, the Airgun TuneMeister