CZ/AA 200s With Altaros Parts
Since Hector mentioned that there was few Green stocked versions of these available from Altaros there has been some new interest in these guns so I thought I'd share my results.
A while back I bought a .15L aluminum tube, valve, and internal regulator with a plenum all from Altaros for my AA version .22cal. I told them I'd like the combination to be capable of giving 800fps with 14.3 pellets.
They pre set the reg before shipping. I wanted Foster front mounted quick fill adapter that would be
relatively short so that the tube didn't end up longer than the barrel, so I did a home build for that.
In the end the whole package stayed at 35 1/2" long and weighs 5Lb's 11oz including a 4x Leupold scope.
My rifle has a striker spring that's easily adjustable, and the T/P choke removed.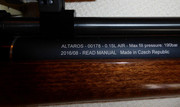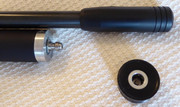 With a 2800psi fill here are the results what I got with everything just screwed together.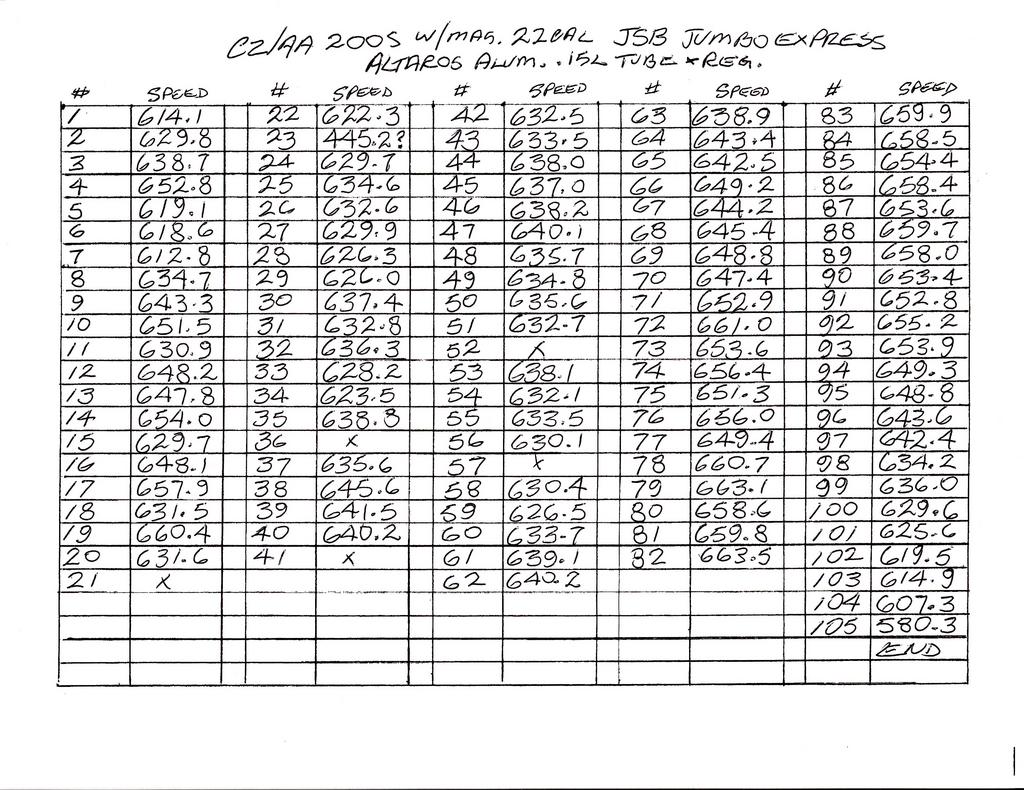 Right in the 13 fpe area and a little over 100 shots.
After this try as I might increasing the striker spring as far as it would go, and even going to a heavier spring I couldn't get over 760 fps. I contacted Altaros about the numbers and Michal Jecny replied. He told me to open the T/P to 4mm all the way through and into the barrel. After that, here's the results.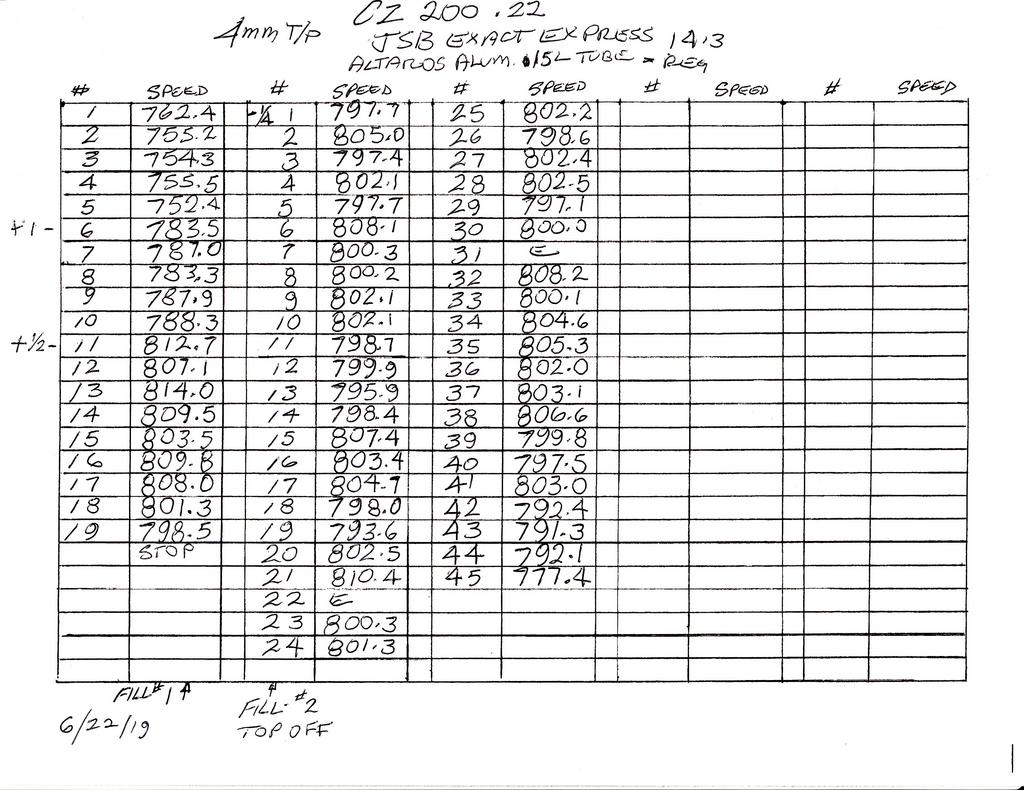 So 40+ shots in the 800fps area. So around 20 fpe. That's using the OEM striker spring turned in 1 1/4 turns from the adjuster being flush with the receiver.
Sorry guys..I can't figure how to get the pic;s in..
Looks like a long tube to me (longer than the standard 122cc tube when compared to barrel length).
Yours was really was perking along at low speeds/lower energy levels really nicely. Without getting into efficiency numbers (as I'm not sure of the start and end pressures) were getting about 100 shots at about 13-12.5 foot pounds (1300-1250 foot pounds per fill).
Cranked up in the last string,were getting something like 40 nshots at 20-19.5 foot pounds (800-780 foot pounds per fill).
That's a pretty large difference....me thinks there might be a little more adjusting in your future.
I do expect many regulators to need one or two shots to get limbered up and working right,and they do seem to wear in and get better about that.... no worries aobut the slow start regulator, it will very likely gets it's parts mated up.
Same goes for the rifles...although they are usually not rough cocking, it took a lot of shooting to get them really smooth (still a touch stiff becasue of the short s
PERSONAL NOTE:
What regulation does really-really well is provide a shipload of shots at lower speeds/energy. Basically your get a nice even veloiocty over a wide pressure range. Cranking one up in speed, generally needs more air per shot or a higher reg. pressure setting (which cuts down on the pressure range it shoots with).