.30 barrel for Talonp
Hello guys and gals,
Does anyone know where I could get a machined .30 cal 12 inch barrel for a Talonp?
Thanks for any help!  
LS
I have 18 and 24 in 30 caliber drop-in conversions available for airforce airguns..
Talontunes.com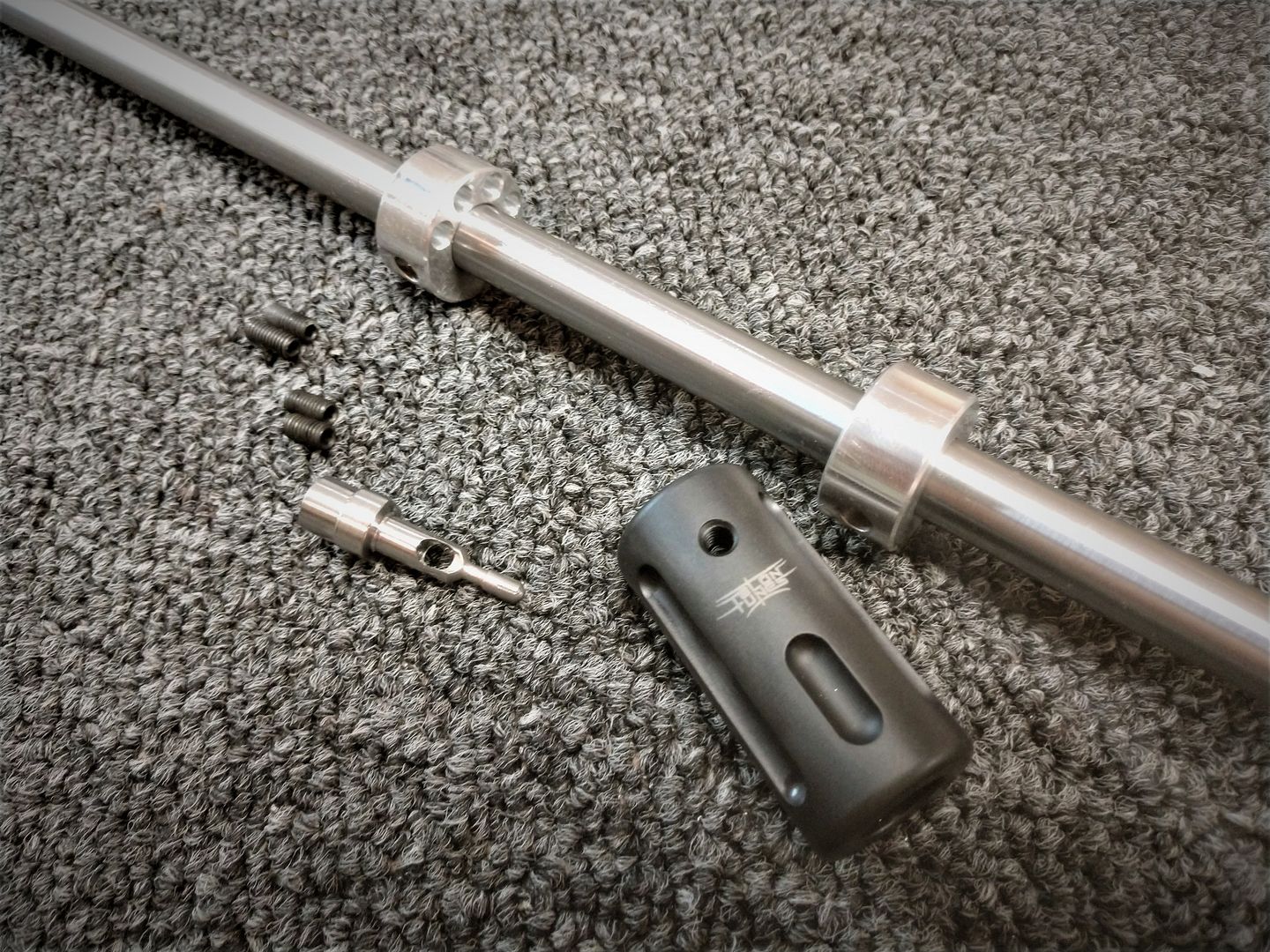 TJ un choked barrel, hand lapped and polished, custom barrel bushings, one piece .30 top hat and aluminum breech...
Is venting those bushings, shrouding a .257 texan or bigger even worth it? Any idea of a shrouded .257 around 190fpe with al your work TonyAnd a Clague slip over aftermarket, aftermarket LDC/ double shroud? Can you say in db's what to expect? 
I don't need quiet where I live as anything is legal for neighbors, even class 3 as long as a berm is in place. I just prefer quiet and one huge reason I don't even miss firearms.
Concerning them, most every shot on anything was always 100 yards or under in the woods. The only thing I had to give up was real varmint hunting besides the occasional Groundhog in the yard.
With the possibility of a TJ barrel, micro groove, no 0.004" LW Choke, soft to mild cast slugs can enter the picture and give the ability of longer ranges. I was looking at a .30 Rainstorm as I don't like stock Air Force rifles. It only has a .299 choke on a 20" 1:28 .300" micro groove barrel. I believe the TJ can out perform it.
I'm going to email you Tony, but any info you care to share here may help others. It does suck that only 3 of the 4 pellets in .30 are even useable as H&N are way undersized.